Houston Pipe Supports is your source for pipe support products that are high quality, competitively priced, and include excellent customer service and engineering support.
VIEW CATALOG
Houston Pipe Supports
Our product line includes all of the most common types of pipe support systems: Shim Blocks, Hold Down Clamps, Guide Clamps, Adjustable Pedestals, U-Bolts, Half Rounds, FRP Wear Pads, Etc. To allow for immediate interchangeability, the key dimensions and load/temperature limits of our products are compatible with those that are already considered "standard" within the industry.
Load Limits
Standard load limits, temperature limits, and recommended torque values are available in the reference document "HPS Technical Bulletin #0220 - Pipe Support Product Engineering Data". Application-specific load and temperature limit evaluations for both standard (and custom) products are available upon request.
Coating & Lining
All steel parts are supplied hot dipped galvanized. Standard lining materials are either FRP or 100% virgin PTFE (for select configurations). U-bolts are coated with a polyolefin shrink wrap. Half-round rod material is white thermoplastic. Alternate coatings, linings are available upon request.
This order of custom pipe clamps was expedited and shipped directly to the field for painting.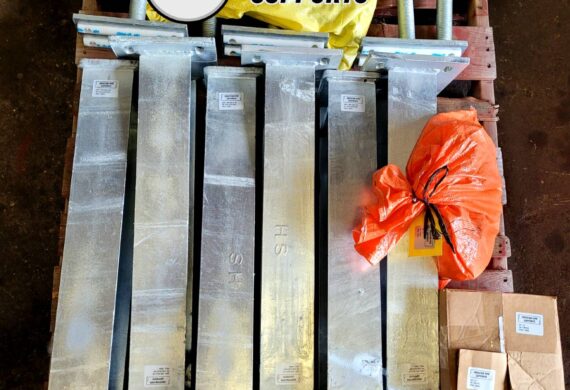 Figure 1022 is HPS's most popular type of adjustable pipe support. It features a threaded rod which enables the support head to move up or down by 2″. The pipe is supported on the head by two half-round rods and u-bolts.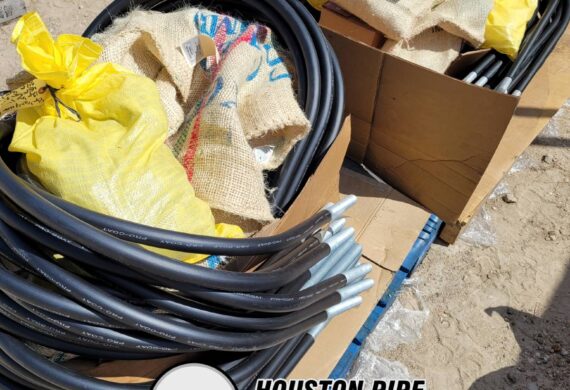 Two full pallets of custom fabricated u-bolts and half-rounds, ready to ship.